Small Things,
big intellectual ideas


Vision
Create a safe environment for food production and a sustainable future for women, children and youth.
Core values
We are dedicated to our clients ultimate satisfaction and we focus our abilities and actions to exceed expectations.
Mission
To contribute towards lowering Chemical residue in farm produce, water runoff and the environment
About us
We are experts in
Milkweed Biologicals (U) Ltd was founded in 2017 by Thomas Ayshford, a British Entomologist and Microbiologist living in Uganda. Before coming to Uganda in 2015, Thomas worked with the Natural History Museum in London for four years in the department of Entomology.
Our company's main aim is to lead the way in Uganda to facilitate and encourage the reduction of Chemical Pesticides in the Readmore
About us
Our many years of experience is
the main reason for our success
Products
Products
Beneficial Fungi
Products
Products
Beneficial Bacteria
IPM
IPM
INTEGRATED PEST MANAGEMENT
IPM is an ecosystem-based strategy that focuses on long-term prevention of pests or their damage through a combination of techniques such as biological control, habitat manipulation, modification of cultural practices, and use of resistant varieties. IPM can be used to solve pest problems while minimizing risks to people and the environment and can be applied to manage all kinds of pests in farms. Pesticides are used only after monitoring indicates they are needed. Pest control materials are selected and applied in a manner that minimizes risks to human health, beneficial and non-target organisms, and the environment. This results in increases in soil fertility and reduction in pesticide use which have excellent benefits for famers. With fewer sprays in the crops, birds and animals, there is an increase in production and quality.
IPM focuses on long-term prevention of pests or their damage by managing the ecosystem. With IPM, actions are taken to keep pests from becoming a problem. In IPM, monitoring and correct pest identification help to determine whether management is needed. After monitoring, information about the pest, its biology, and environmental factors, control measures are then applied accordingly. The most effective, long-term way to manage pests is by using a combination of methods that work better together than separately. Approaches for managing pests are often grouped in the following categories;
Cultural
controls
Cultural controls are practices that reduce pest establishment, reproduction, dispersal, and survival. For example, changing irrigation practices can reduce pest problems, since too much water can increase root disease and weeds.
Mechanical and physical controls
Mechanical and physical controls kill a pest directly, block pests out, or make the environment unsuitable for it. Physical controls include mulches for weed management, steam sterilization of the soil, or screens to keep birds or insects out.
Chemical control
In IPM, pesticides are used only when needed and in combination with other approaches for more effective, long-term control. Pesticides are selected and applied in a way that minimizes their possible harm to people, non-target organisms, and the environment.
Milkweed offers services and programs that combine these IPM principles and practices to design programs biased towards providing biological controls. Individual needs and situations differ from farm to farm but the programs are based on the following six major components:
Pest identification
Monitoring and assessing pest numbers and damage
Guidelines for when management action is needed
Preventing pest problems
Using a combination of biological, cultural, physical/mechanical and chemical management tools
After action is taken, assessing the effect of pest management
Through promoting IPM, we are committed to help farmers to produce products which contribute positively to the health and wellbeing of society.
Group members
Meet with our expert team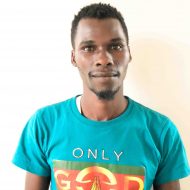 milkweed biologicals
Gallery
Royal van Zanten LTD (Mukono) 
The challenge we are all facing
As all horticultural companies in the world, balancing effective reduction of  chemical use and keeping crops healthy  and free from pests and diseases is a challenge. And if you export your products like we do, you also face zero tolerance at customs. Our customers who use our cuttings as their starting material are also forced by their customers to reduce on chemical use.
Our concerns
In the future the chemicals will only reduce, and customs will only be more strict on the zero-tolerance in order to protect their country for invasive pests and deceases. The pests and deceases will not reduce. So our concern is to keep our products free of pests and deceases in order to remain exporting and being a reliable partner for our customers.
What happened?
To face the future with a smile we needed to get more knowledge and experience in Integrated Pest Management (IPM). We have tried and experimented with predatory mites and beneficial nematodes, but it did not do what we had hoped for. There was one or more pieces of the puzzle missing.When I got in touch with Thomas, he explained to me the benefits of beneficial fungi. He explained how it works and why it could work for us as well. And he explained the service they would give us in training and educating our scouts and sprayers. When we started using a part of Milkweed Biological's products, we realized we needed to learn a lot. We made many mistakes, and we learned from them. With the experience we gained, and the knowledge given by Milkweed Biologicals we became more confident that we had found a missing piece of the puzzle. Pest pressure in many cases reduced and the usage of chemicals went down. Just this year we asked Milkweed Biologicals to make the ultimate IPM plan for one of our greenhouses. They came with a plan which we tried to follow as good as possible. Up to now (3 weeks until the end of the crop) this has been our lowest infested greenhouse so far! In the full 20 growing weeks we have barely seen thrips, caterpillars or spider mites. And if we saw them, we have increased some treatments and/or their concentration. Within a few days the pests reduced and disappeared.
The future
"One trial is no trial", our research manager says. And he is correct!.But it gave us a push in the right direction. We understand better the synergy between plant, pest and biological treatments. We understand better how we can integrate chemical control with biological control. We will do more trials and we will continue to learn and tweak the applications to our specific situation. The puzzle is not yet finished, but we are getting close!
John van Vredendaal
Farm manger 
Office;
Mawanda Rd., Plot 625 Block 22
Kampala, uganda
Laboratories;
Lugala and Kawanda
Email:
info@milkweedbiologicals.com/
Phone:
+256 781 473 841
Phone:
+256 777 559 897
Phone:
+256 705 578 548
Having trouble? Find the answer to your query here. Don't hasitate to contact us!
[ct_contact_form id="185″]